Decentralized Finance
We design and develop custom blockchain solutions using Hyperledger, EVM, Solidity, Cosmos or Substrate. Building business logic to running blockchain nodes, we understand how to develop a decentralized platform for NFTs, bridges, DEX, metaverse, tokens and dApps.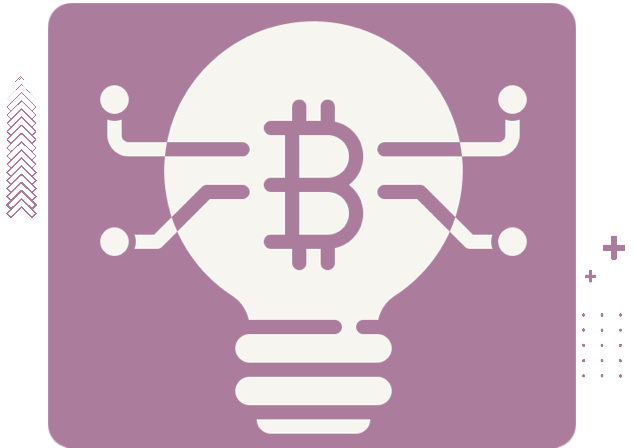 Blockchain Help offers several software solutions to facilitate entry and participation in DeFi:
1.

MetaMask Institutional gives institutional investors access to the DeFi ecosystem through the most trusted and used wallet.

2.

We enable funds to easily swap tokens, borrow, lend, invest, and interact with DeFi protocols and applications directly using the MetaMask interface.

3.

Decentralized applications with native integration, enterprise-grade security, and robust compliance features to create secure and efficient processes for institutional workflows.
Secure infrastructure for
DeFi Applications
Crypto exchanges and exchange aggregators need reliable infrastructure to access this data, in addition to scaling capabilities in order to meet large request volumes.
STEP 1

Exchange Development

Blockchain helps has developed many exchanges like Uniswap and exchange aggregators like Paraswap to meet the data demands of our clients, with easy integration and high volume scaling capabilities.

STEP 2

Exchange aggregators

While cryptocurrency exchanges need to facilitate token trades, liquidity management, and new pool creation; exchange aggregators need to source on-chain prices, query user balances, and track the state of user transactions.

STEP 3

Complete defi application development

The institutional DeFi world is at an incredibly exciting moment in its adoption cycle. The time is ripe for your organization to learn about the experience of first movers, the emerging opportunities in the DeFi space, and how best to start engaging.
DEFI is the future banking:
Reliable access to top networks with 99.9% uptime

Free engineers from sinking hundreds of hours into managing infrastructure.

Get managed infrastructure for your application
Explore Blockchain Help's innovation capabilities.

Everything you need to start building Defi Applications.

Scalable systems and exceptional API documentation
Blockchain Help Services

Exchange Development
Hack-proof and robust decentralized exchange platforms on mobile devices to enable the real-time exchange of digital currencies securely and efficiently.

World-class Teams
The easy way to build and scale DeFi Solutions for Institutions and Crypto Enterprises. Blockchain team to ensures infinite scalability, reliability and 100% data accuracy.

Simplified API Development
Dramatically simplify and optimize common request patterns with our suite of enhanced APIs, enabling the next great shift in technology .